Get Vision
Use the power of AI to automate
industrial facility inspections
Find out more
Explore Get Visions application possibilities
Get Vision is an innovative platform based on artificial intelligence and a true revolution in object inspection image processing automation. With our tool you will boost inspection accuracy, reduce downtime, enhance safety levels and cut costs. Discover how Get Vision can benefit your industry.
Optimize time and costs of inspection
4
times greater damage and anomaly detection
96%
of inspection results not require human verification
80%
less team involvement
About Get Vision
We are a member of the Microsoft Founders Startups Hub
Get Vision is entirely based on the Azure Cloud platform sponsored and supported by Microsoft.
The Microsoft Azure cloud and cognitive services guarantee the solution's performance and reliability.
We draw from Get IT Dan experience
Get Vision was founded as a product-based AI special-purpose vehicle geared toward developing an automated damage detection and inspection automation solution for the field.
Incorporating the experience and potential of Get IT Dan, a consultant in strategy building, digitization, architecture, and an integrator with a portfolio of product lines (including EAM, WFM, BPS, EPM, GIS, BI) dedicated to various industries, especially utilities, mining, transport and heavy industry.
Testimonials
Recommended by the biggest
The Get Vision application fully aligns with Microsoft's strategy of providing top-of-the-line Artificial Intelligence software. As their partners, we believe that implementing a solution for inspection automation benefits their customers substantially.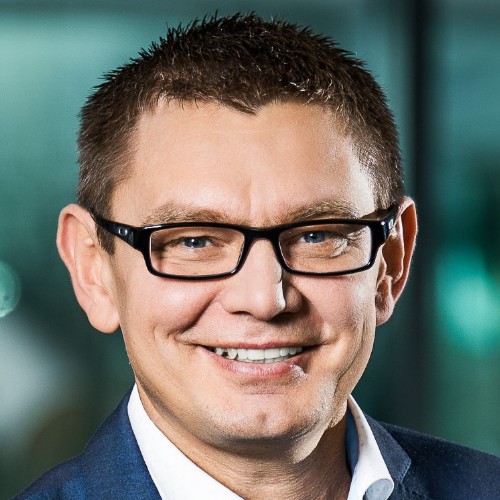 Tomasz Kozar
Microsoft Cloud Technology Leader
With Get Vision tool, you can significantly streamline the inspection process, reduce costs, and improve report quality

Mariusz Milewski
President Suracon Sp. z o. o.
Product development
stages
Get Vision
for corrosion inspections
Get Vision
for autonomous drones
support
Get Vision
for pipeline inspections
Get Vision
for X-rays
(shipyard, quality of welds, healthcare)
Get in touch with us
Get Vision Sp. z o.o.
Wacława Sieroszewskiego 12/3
81-376 Gdynia, Poland
TAX: 7011063031
Get Vision Sp. z o.o.
Wacława Sieroszewskiego 12/3
81-376 Gdynia, Poland
TAX: 7011063031
+48 730 180 220
biuro@getvision.pl