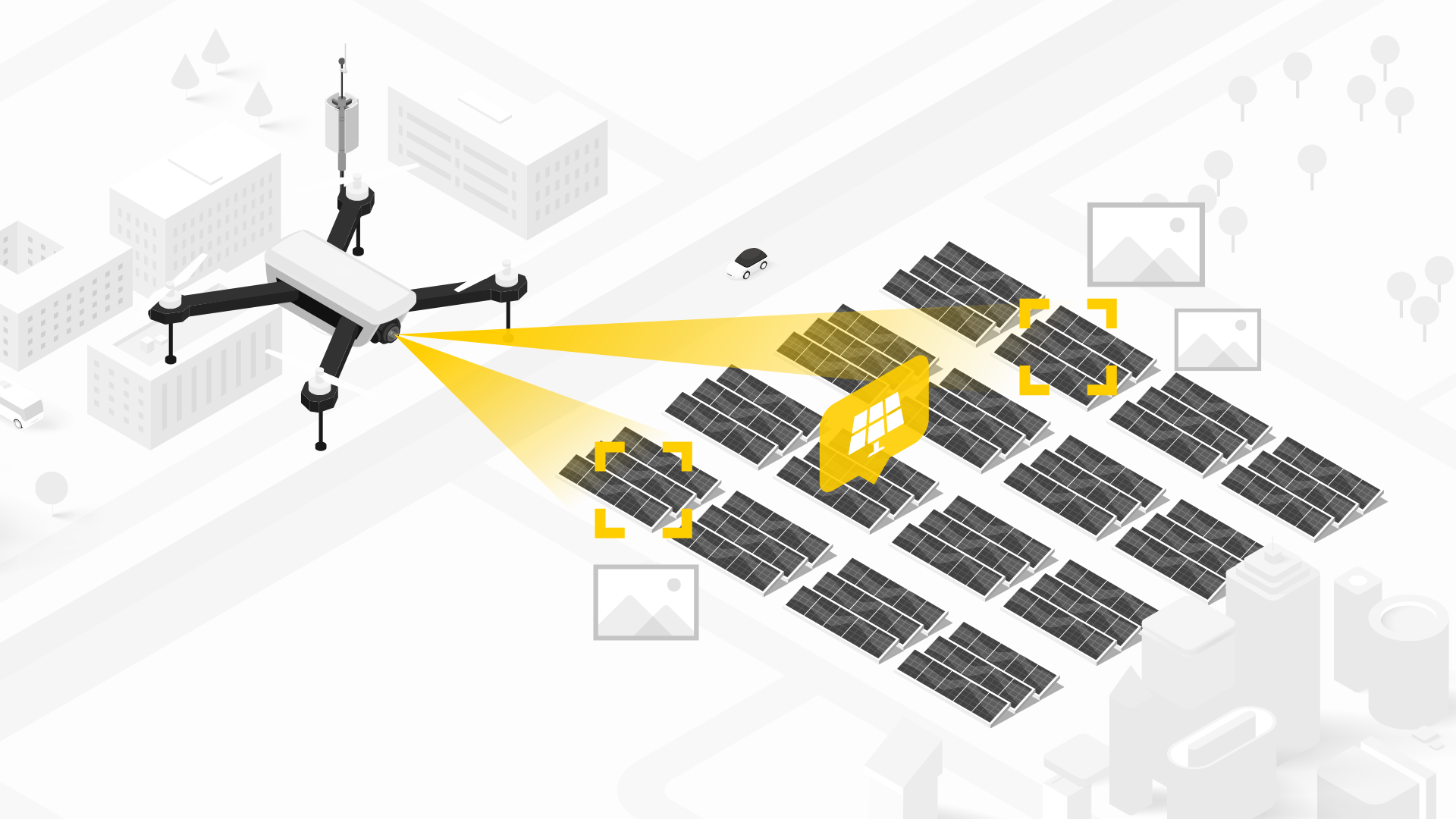 Get Vision
for photovoltaics
Automate photovoltaic farm inspections
Log in
AI will detect faults more quickly and accurately
Get Vision is a breakthrough technology for automating photovoltaic farm inspections. All you have to do is upload your images (e.g., from drones, base stations, or rope inspection) to our tool, and within one minute, you will receive a detailed report tailored to your needs. Get Vision's damage detection efficiency is as high as 96%, translating into real savings and efficiency for your company.
Reduce the costs incurred with periodic or warranty inspections. With Get Vision you can carry out inspections yourself, regardless of whether you hire field experts. All you have to do is upload the images and the system automatically generates a fault report with a repair plan. Get your farm to work more efficiently while saving time and money.
Boost your team's efficiency by automating fault and anomaly detection. Get Vision facilitates rapid and accurate data analysis, reducing the time required to create reports and minimizing human intervention throughout the process.
You no longer need to send your images to experts to get a report about faults and anomalies. With Get Vision you can inspect everything yourself. Let AI handle the analysis of your drone imagery and it will prepare the final report for you more quickly and efficiently than traditional expertise could.
Get Vision
for photovoltaics
96%
fault detection effectiveness
350
images analyzed in 60 sec.
30
minutes – average report creation time
How does it work?
Get Vision
for other industries
The advantages of Get Vision can also be applied to other industries.
Find out more
Find out more
Get in touch with us
Get Vision Sp. z o.o.
Wacława Sieroszewskiego 12/3
81-376 Gdynia, Poland
TAX: 7011063031
Get Vision Sp. z o.o.
Wacława Sieroszewskiego 12/3
81-376 Gdynia, Poland
TAX: 7011063031
+48 730 180 220
biuro@getvision.pl